Home Nursing Hurghada and Sahl Hasheesh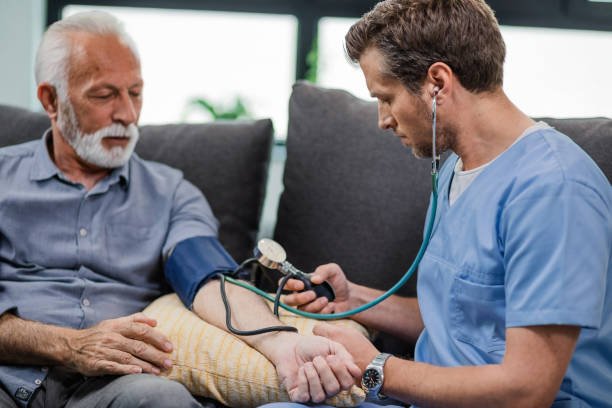 Home Nursing has become a necessary service in our lives since great development occurs in
all medical sectors and its services.
From this standpoint, curexmed moved towards extending and providing home nursing services
throughout Egypt to also include Sahl Hasheesh and Hurghada.
Hurghada and Sahl Hasheesh cities in the Red Sea Governorate are considered remote areas
which lack many medical services, so Curexmed has provided them with a lot of medical
services.
In this article, we will discuss in detail nursing at home service in Hurghada and Sahl Hasheesh.
What are home nursing and what are their types?
Home Nursing: It can be defined as private nursing care at home in which a senior nursing care
member provides medical and health care to the patient while he is in his home.
Home nursing may require a brief single visit, periodic visits for extended periods, or a full stay
depending on the patient's condition and age.
Types of home nursing Hurghada and Sahl Hasheesh:
● Short Term: On-demand skilled nursing at home staff provide a simple service for no
more than 4 hours. Short-term nursing includes services such as giving injections,
dressing wounds, and home tests.
● Long-term: ranges between 12-24 hours. It includes physical or health care on a larger
scale, such as accompanying the elderly and dealing with chronic diseases such as
diabetes and respiratory diseases.
● Resident nursing: 24 hour nursing care at home, the nursing individual resides
permanently with the patient to take care of all his health and personal affairs; It is
considered as a personal companion to the patient.
● Corona Nursing: This type of home nursing appeared in 2020 and includes taking
samples, following up on all the patient's test results, and giving him medicines at the
necessary isolation precautions.
Services provided by home nursing Hurghada and Sahl
Hasheesh:
● Giving therapeutic injections and vaccinations. Giving injections is one of the most
requested home medical services, and it includes vaccinations such as typhoid,
pneumonia, hepatitis, and others.
● Putting dressings and changing on wounds and care after recovery, including bed sores.
● Dealing with epidemics, especially Corona.
● Handling urinary catheters for men and women very skillfully.
● Installing various oxygen ventilators and respiratory devices.
● Composition of cannulas and various injections.
● Caring for the elderly, especially those who need help and care in the case of chronic
diseases such as high blood pressure, diabetes, obesity, or in the case of psychotic
diseases such as Alzheimer's.
benefits of Home Nursing Hurghada and Sahl Hasheesh service
from curexmed:
● saving time and effort on the patient
no need to transfer from one place to another to receive the treatment service.
● Save money
as 24 hour nursing care at home cost is 20-50% cheaper than hospital stays.
● Reassurance
the patient receives the medical service correctly and on time.
● The presence of skilled nursing at home
in case of any emergency or the need to transfer the patient to the hospital.
● Curexmed services access to remote areas.
● Psychological comfort for the patient
receiving treatment at home and around his family without putting any responsibility on
them.
● The familiarity between the patient and the nursing individual
which facilitates the process of receiving treatment.
Why should you choose nurse at home service Hurghada and
Sahl Hasheesh from Curexmed?
Curexmed provides a group of the most skilled nursing personnel trained on how to deal with all
medical devices, services, and personal care. You can also request a female or male nursing
staff to suit your patient conditions.
and as we have summarized, the nursing staff works under the supervision of the best doctors
from various specialties and follows up the patient's conditions.
Moreover, in addition to home nursing, Curxmede Home Care Services provides other services
such as Elderly care at home, home radiology service, Doctor Home visits, Labs At Home
Service, Home Physiotherapy, Ambulance Service In Egypt Reservation, etc.
Call curexmed now to get our services throughout the day, seven days a week. You can also
ask about the types of vaccines available to us to receive at your home. If you are looking for
integrated medical services, you are in the right place. Call and book now.