Best Pediatric physician home visit in Egypt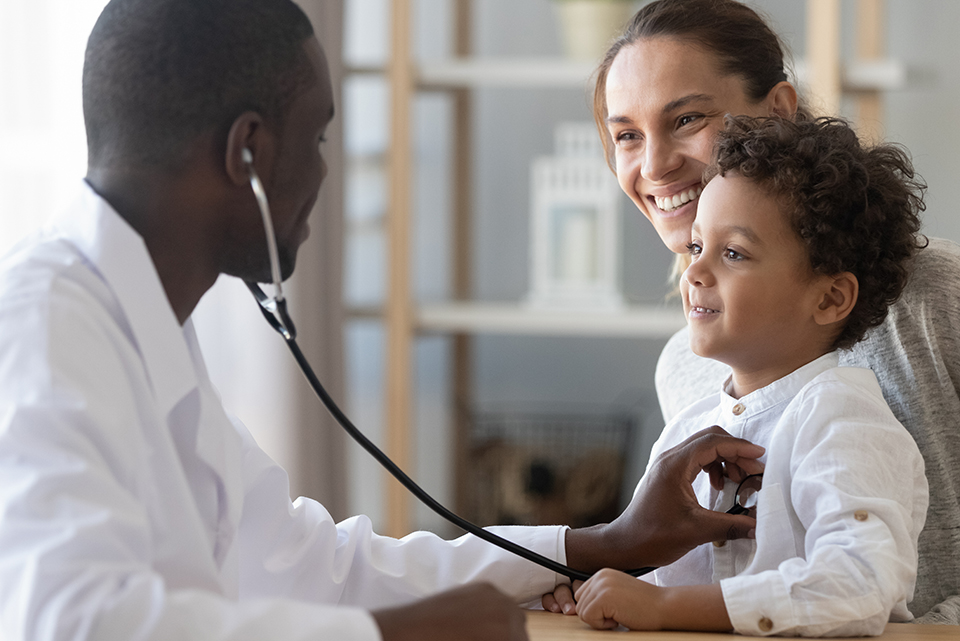 All of us think about going to the emergency room as the first option comes to mind when one of the children at home suffers an accident or have any health. Most of the time, the doctor may be busy and works with many patients and may not be able to see your child and deal with him directly, so why not think about requesta pediatric specialists home visit to help you soon as possible and deal with the injury of your child?
We will talk in more details about the benefits that make you prefer Pediatrician home visit instead of private hospitals and clinics visits.
At Curexmed, we are interested in provide you with reliable and high quality health services by the best pediatric doctors home visitwho can take care of all your baby complaints.
Our staff of physical therapists, speech and rehabilitation specialists, skilled nurses, and first and foremost the most excellentpediatric specialists home visit available for 24 hours to assess and treat your child's condition, educate the family and, give social and psychological support.
Best pediatrician near me for home visit | role of pediatric doctor
A pediatrician is a person who takes care of a child's health and his psychological and social needs from birth to age of 15.also,growth and normal development assessment is one of the most important jobs that can be done byprimary care pediatrics home visit.
Pediatricians work either at home or in primary care centers and hospitals, all of them are able to diagnose various diseases, whether simple, complex or chronic. However it is necessary to see pediatric doctor even your child don't have any medical condition.
The tasks performed by a pediatrician vary according to their position. Doctors in health care centers are responsible for administering vaccinations and evaluating a child's growth, speech, and general health. If primary health provider detects any abnormality that requires more medical intervention and examinations, then he will refer you to pediatric specialists.
You can request pediatric offices near me offer home visit to get wide range of services such as: evaluates child urgent complains and treat it at home if possible, ensure child vaccinations without any complications, deals with children's chronic and complex diseases and educate families about their child diseases. In addition, the most thrust of pediatric health care at home is support both child and his parents.
Why to ask for pediatric physician at house?
There are many facilities that make request Pediatrician for home visit is your appropriate choice, including:
Comfort:
The child will be comfortable and calm in his familiar area which makes examination and dealing with child health conditions easier and will help the doctor to make accurate diagnosis.
Proportion :
Parents are usually very busy with their work and may not be able to leave their work and go to a pediatrician's office.
In such a case, some parents say that look for pediatric offices near me offer home visit better than go to his clinic and waiting for hours.
Focused attention:
During home visit, doctor spends more time with your child, also he have more time to take care of the smallest details of his health, development and nutrition that's help in strong relationship building between them for long-term medical care, doctors in private clinics cannot do that because there are so many patients to get medical care.
Clean:
Home environment is cleaner than clinics and emergency rooms in hospital which reduce the risk of getting infection especially hospital acquired bacteria.
What you expected when request Pediatrician good internal medicine physician?
In general, Children have to see doctor even without any complaints or symptoms. So parents can request a pediatric doctor home visit for schedule health assessment or forrecent illness.
The number of pediatric doctor visits is differingfrom age to age. Doctor will check your child many times to the age of 2 and for another several times to the age of 5.
There are many Tasks that a pediatrician home visit performs as routine examination:
Assessing the child'sFive Senses and his recognition and interactions with his mother and society.
Giving vaccinations on date and detection of any complications after it.
Schedule Monitoringof the child's growth, weight, and height, to be aware of any delays or abnormality.
Parent'seducation about child feeding, starting with breastfeeding and when to start introducing food until the child reaches the stage of eating the family table.
Some infants develop chronic diseases, also they have weak immunity. Therefore, it is preferable for the child toPediatrician house call instead of admitted to hospitals. The role of the pediatrician in these cases is:
Complete examination and evaluation of child condition then prescribe the right treatment.
Continuous follow-up until child's health recovery.
Rehabilitate the child and ensure his mental and physical state.
Supporting the child psychologically, help him to accept his illness and continue his life normally.
Check up the disease progression and ensuring the medication plan and patient improvement.
Performing all necessary examinations and tests for diagnosis.
Encouraging the family and help them to understand and accept their child's chronic illness.
Increase family awareness about proper nutrition and a healthy lifestyle.
Health conditions require pediatric specialty
Pediatric specialists home visit deal with variable medical problems, such as:
Malnutrition and abnormal body mass index (losing or gaining weight)
Abdominal distention and alter bowel motion
Allergy to food or different triggers.
Nausea and vomiting.
Crying for no reasons.
Cough and shortness of breath
Diabetic patient for follow up.
Deterioration in mental state.
Convulsions and elevation of temperature.
New discovered Skin lesions.
Testicular enlargement or empty testes.
Wheezy chest.
Late teething.
Excessive diarrhea
Snoring during sleep.
Recurrent genital redness and infections.
Anemia.
Advantages of Pediatric physician home visit via curexmed
Curexmed is one of the most important and reliable medical companies provide medical services and health care at home in Egypt. Our services range from providing nursing staff and physical therapy, in addition to speech and movement specialists; also we can bringspecialist doctors in different fields, especially pediatric doctor.
What distinguishes us?
Pediatric physician home visit services are available 24 hours a day, every day of the week, even during holidays. The doctor goes to the patient's home as soon as possible. Just communicate with us forpediatric urgent care house call.
We provide a medical staff with advanced capabilities and expertise, including nurses, doctors and physical therapists, in addition to experts in various test, x rays and lab analysis.
Using the best techniques and equipment to examine the child and schedule his follow up dates in a computerized manner.
You can call the doctor at any time to tell him about new events.
We can reach you wherever you are in the Egypt. Order now, Pediatrician home visit in 5th settlement.
Doctor creates Long relationship with patient to keep up with an